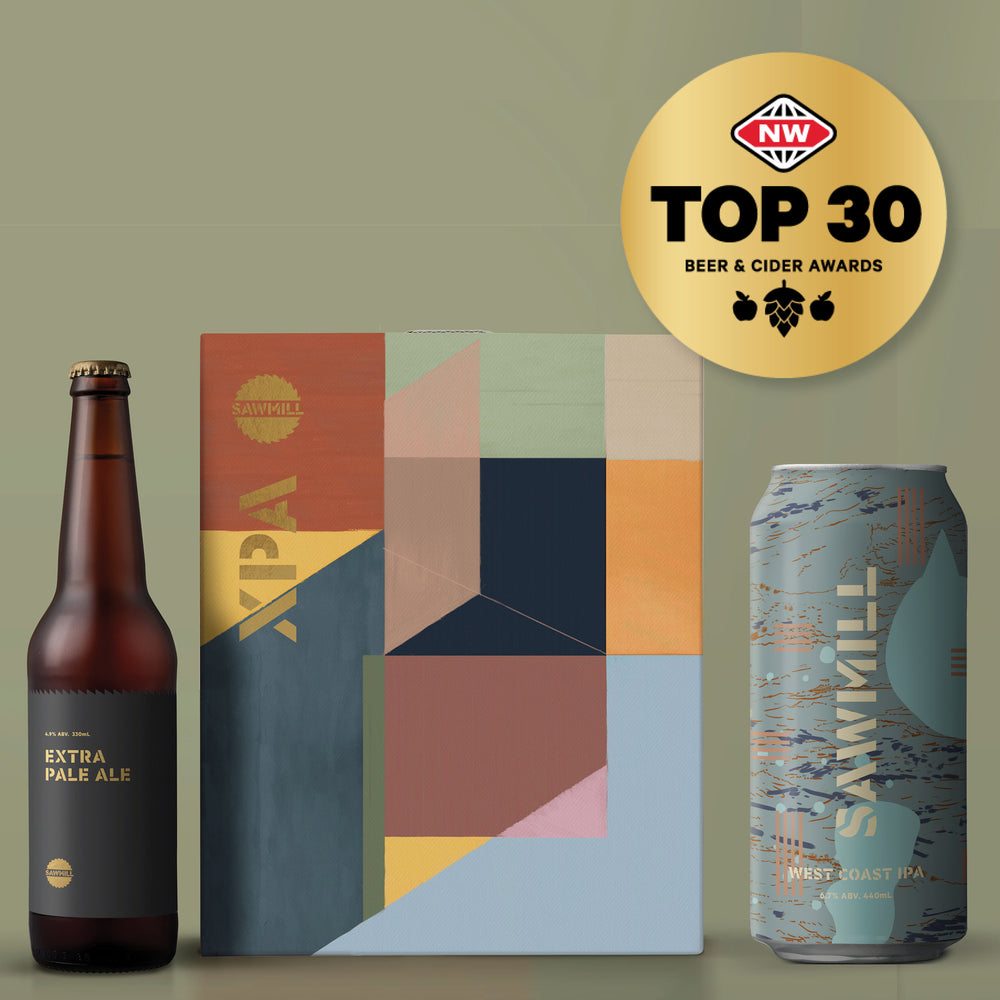 Gold for XPA & West Coast IPA
Once again we are stoked to announce we have once again been awarded two gold medals in the New World Beer & Cider Awards, this time for our XPA and West Coast IPA.

30 beers were selected from the hundreds entered for the top 30, in no particular order. 
Both of these beers are available in every New World throughout the country from Monday the 16th of May. 
The judges described the XPA as having a lovely light body and a sweetness that is just balanced by firm bitterness that slowly builds but stays firmly held in check. The whole package whispers of restrained elegance and an easy evening of sociability." This easy drinking style is available in six packs.
The West Coast IPA was "Hophead heaven with assertive bitterness. In a counterweight to the market dominance of sweet, juicy hazy IPA there was always going to be a moment where the pendulum swung back towards big, brusque and bitter West Coast-style IPA. This from Sawmill delivers in spades, spades full of hops that is." Grab a 440ml can from your local New World.
The Doctor and Baltic Porter also received an honourable mention in New Zealand's Top 100 beers. Both these beers have medalled regularly over the last 8 years which a credit to the consistently high standards our team achieve.