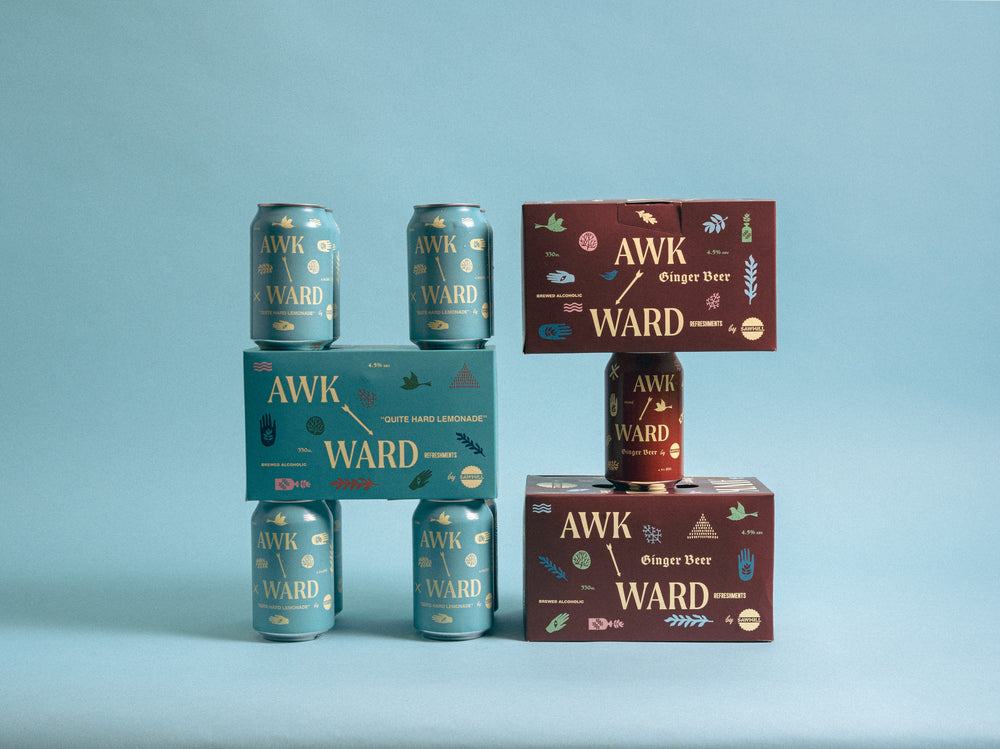 In time for Summer, this is AWKWARD
In time for Summer, this is Awkward.
Awkward Refreshments have launched two beers with a totally new approach - Awkward Ginger Beer and Awkward Quite Hard Lemonade.
As you'd expect, Sawmill have been quietly radical in their approach. This beer with ginger is naturally fermented and doesn't use refined sugars. In the spirit of a traditional Ginger Beer there is spice from the ginger and cinnamon and a refreshing kick from the lemon with a dry finish.
Awkward Lemonade is brewed with Hawkes Bay lemons, naturally fermented and super thirst quenching. A refreshing beer with actual lemons.
Awkward Refreshments. Summer sorted.