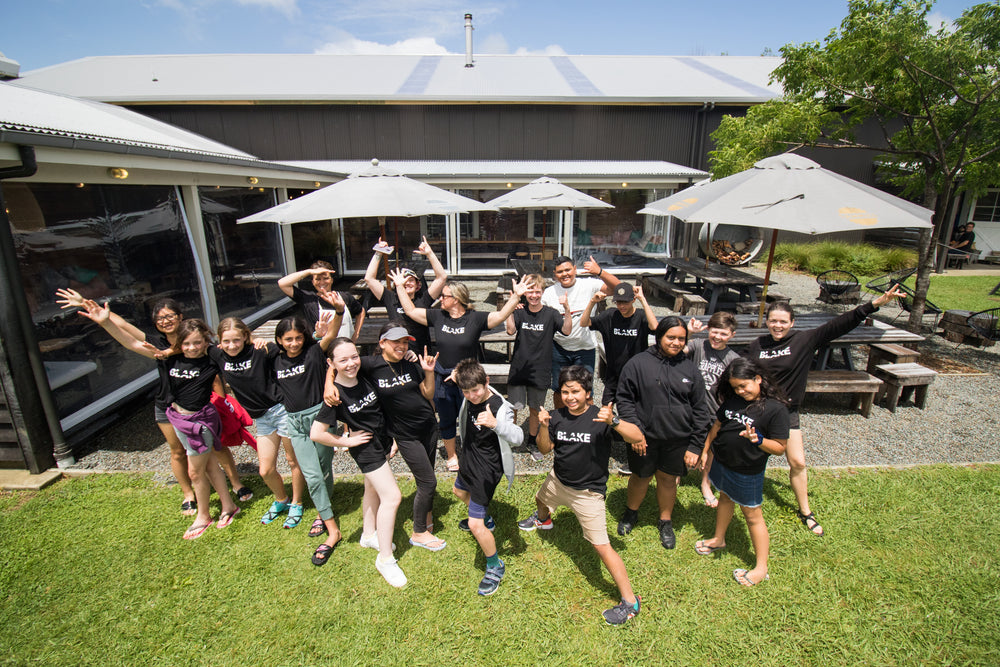 Blake Explorers
It's a real joy and privilege for our team to support the work of the Blake Trust. The Trust was established in 2004 and is dedicated to continuing Sir Peters Blakes Environmental leadership legacy. Each year BLAKE aims to inspire thousands of young New Zealanders to care for the environment through activities and adventures that encourage environmental awareness and leadership, and instil a deeper sense of kaitiakitanga within them.
Like Sir Peter Blake, at the core of all BLAKE's programmes and events are a spirit of adventure, participation and exploration.
After two successful pilots in 2020, this year BLAKE are launching their newest programme: BLAKE Explorers. This is a three-day experience for intermediate-aged students who have taken part in the BLAKE NZ-VR programme.
BLAKE Explorers give these students the opportunity to explore our marine environment through activities such as snorkelling, surfing, nature trails, and other outdoor activities. Through these activities BLAKE hope to spark an interest for the students and inspire them to take action for the environment.
We are enormously proud to support the BLAKE Trust and welcome these awesome kids to the Smoko Room.